25 Feb. 2007 Bulletin
First Sunday in Lent
Celebration of the Eucharist
The Ordination of Michelle Paradies to the Diaconate
OUR APPROACH TO GOD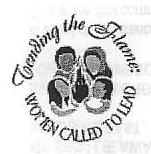 Prelude
"This is the Day" L. Ganett
Welcome and call to Worship: Psalm 107
Some wandered in desert wastes, finding no way; hungry and thirsty their souls fainted
within them.
THEN THEY CRIED TO THE LORD AND GOD DELIVERED THEM;
God led them by a straight way:
LET US THEN THANK THE LORD FOR GOD'S STEADFAST LOVE,
For God's wonderful works to humankind:
FOR GOD SATISFIES THE THIRSTY AND THE HUNGRY GOD FILLS WITH GOOD THINGS.
*Hymn: BB "Forty Days and Forty Nights"
Let us be before our God in silence.
Unison Prayer: Psalm 63
GOD, MY GOD, YOU I CRAVE; MY SOUL THIRST FOR YOU, MY BODY ACHES FOR YOU LIKE A DRY AND WEARY LAND. LET ME GAZE ON YOU IN YOUR TEMPLE: A VISION OF STRENGTH AND GLORY. YOUR LOVE IS BETTER THAN LIFE, MY SPEECH IS FULL OF PRAISE. I GIVE YOU A LIFETIME OF WORSHIP, MY HANDS RAISED IN YOUR NAME. I FEAST AT A RICH TABLE, MY LIPS SING OF YOUR GLORY. ON MY BED I LIE AWAKE, YOUR MEMORY FILLS THE NIGHT. YES, I CLING TO YOU, YOUR RIGHT HAND HOLDS ME FAST.
Kyrie (sung)
LORD HAVE MERCY UPON US.
CHRIST HAVE MERCY UPON US.
LORD HAVE MERCY UPON US.
A Word of Assurance and The Summary of the Law
(Mark 12:29b-31)
This is the first commandment:
HEAR O ISRAEL,
THE LORD OUR GOD,
THE LORD IS ONE!
THEREFORE YOU SHALL LOVE THE LORD YOUR GOD
WITH ALL YOUR HEART,
WITH ALL YOUR SOUL,
WITH ALL YOUR MIND,
AND WITH ALL YOUR STRENGTH.
This is the second commandment.
YOU SHALL LOVE YOUR NEIGHBOR
AS YOURSELF.
There is no greater commandment than these.
Anthem "I Surrender All" W. Weeden
THE WORD OF GOD
*Responsive Reading:
Psalm 91
*Gloria Patri (Hymn No. 623)
GLORY BE TO THE FATHER
AND TO THE SON
AND TO THE HOLY GHOST.
AS IT WAS IN THE BEGINNING,
IS NOW AND EVER SHALL BE,
WORLD WITHOUT END,
AMEN, AMEN!
The Greeting of Peace
Announcements
Children's Moment
Jewish Scriptures:
Deuteronomy 26:4-17
Epistle:
Romans 10: 8-13
Gospel:
Luke 4:1-13
Communion Meditation
OUR RESPONSE TO GOD
The Ordination and Installation of Michelle Paradies to the Office of Diaconate
The Offering, *Doxology (625) and Prayer
PRAISE GOD FROM ALL WHOM ALL BLESSINGS FLOW;
PRAISE GOD ALL CREATURES HERE BELOW;
PRAISE GOD ABOVE YE HEAVENLY HOSTS;
PRAISE FATHER (CREATOR), SON (CHRIST) AND HOLY GHOST.
The Invitation to the Table
Hymn "One Bread, One Body"
The Communion Prayer
The Breaking of the Bread
The Great Thanksgiving
&
Lord's Prayer
*Hymn BB "Ashes"
Benediction
*Response to the Benediction
Postlude
*Please stand if you are able.
** * * * * *
The flowers gracing the sanctuary are given to the glory of God and in loving memory of
my father Gottlieb Zeltman and brother Howard Zeltman from Lucille James.
Please join us for a coffee and cookie reception welcoming our new deacon, Michelle, after service.
Consistory meeting today after the reception.
PARISH LENTEN RETREAT
All members & friends of New Utrecht are invited to spend next Saturday afternoon,
March 3rd with us in prayer & reflection at St. Paul's RC Church, Staten Island.
We will begin with a brown bag lunch at Noon and proceed with bible study, reflection and prayer.
Terry will bring the van to New Utrecht at 11:30 AM to transport people to Staten Island.
We will conclude at 3:30 PM with the breaking of bread.
On
Saturday, March 17
at
7 PM
here in the Parish House we will celebrate
St. Patrick's Day
with a dinner fund raiser for
Boy Scout Troop 20.
We hope you will join us in supporting our youth! For tickets see Bob Buovino or Rose Lood.
On
Sunday, March 18
at our
11 AM
worship we will celebrate
"Women of Valor"
:
(Proverbs 31)
. JOIN US!