The time for Divine Worship at New Utrecht Reformed Church is now every Sunday, 11:15 a.m. at the Parish House.

The Christmas Carols event will take place on the church lawn.


FHNU News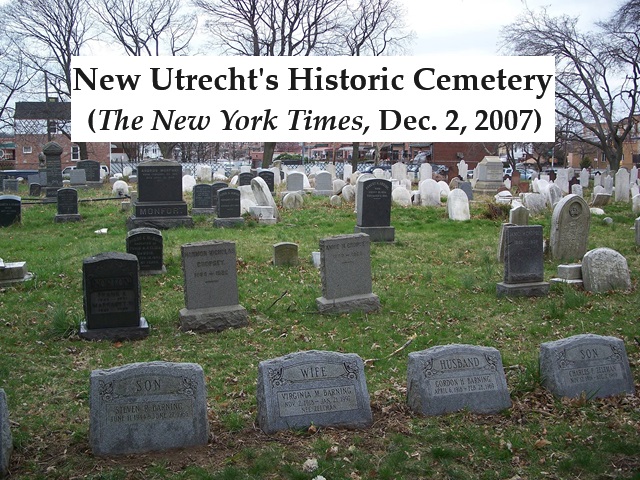 Click the link in the photo to view the article
The George Washington podcast link is now available at the FHNU homepage.
FHNU Board Meeting: Wednesday, Dec. 6, 7:30 p.m.

The FHNU Board Meeting will take place at the Parish House.
When New Utrecht Reformed Church returned to in person worship on September 13, 2020, Mary Shields read aloud her poem about the loss of our beloved pastor, Rev. E.J. Emerson. We want to share Mary's poem with the community and with the greater church. Please see the poem below.


E.J. had the soul of a poet, so it is most fitting for her to be remembered in poetry.

-- Consistory and Congregation of New Utrecht Reformed Church
NURC's return to in-person worship is this Sunday, September 13 at 11:15 a.m. in the Parish House. Please see the attached PDF below.


Messages from Guest Ministers:

As God's community continues to experience the loss of Rev. E.J., guest ministers are preparing Messages to share with and support God's faithful. We are grateful for the love that comes through these words. Please listen for God's wisdom, as we worship together.

Guest Ministers:

The Consistory of New Utrecht Reformed Church mourns the passing of our Pastor, Rev. EJ Emerson. She lived in the light of God's word.


With great sadness, we at New Utrecht Reformed Church report that our beloved pastor, Rev. EJ Emerson, died August 7, 2020, in hospital. Rev. EJ touched so many lives. She was a woman of great faith and we are certain that she is in the hands of the Lord now. Please pray for her family, her friends and her church community as we remember her life and her goodness.

Susan Hanyen
Vice President of Consistory
shanyen@nyc.rr.com

A Note from Pastor EJ
NURC leadership has come together, prayerfully, to talk about returning safely to in-person worship, in this time of Covid 19. Because the situation is still fluid, there is no date set as yet for opening. The welfare of the congregation and the community is important. There will be procedures in place once Sunday Service resumes. Updates will be on the website.

Thank you for your faithfulness and may you continue to feel God's love in your life.

With loving prayers from Consistory and Pastor

—

Blessings to you as you visit our website to learn more about New Utrecht Reformed, especially during this challenging time. Because we are all staying home as wisely instructed by officials, the church building is not being used for public worship until it is once again safe to gather together in person. In the prayerful hope that this will encourage and bless you, my weekly sermon will be posted on the website for all to share.

As the prophet Isaiah says, God tells each and every one of us: "Don't be afraid, for I am with you. Don't be discouraged, for I am your God. I will strengthen you and help you. I will hold you up with my victorious right hand."


Rev. E.J. Emerson's sermons and bulletins:

The Thrift Sale has been postponed.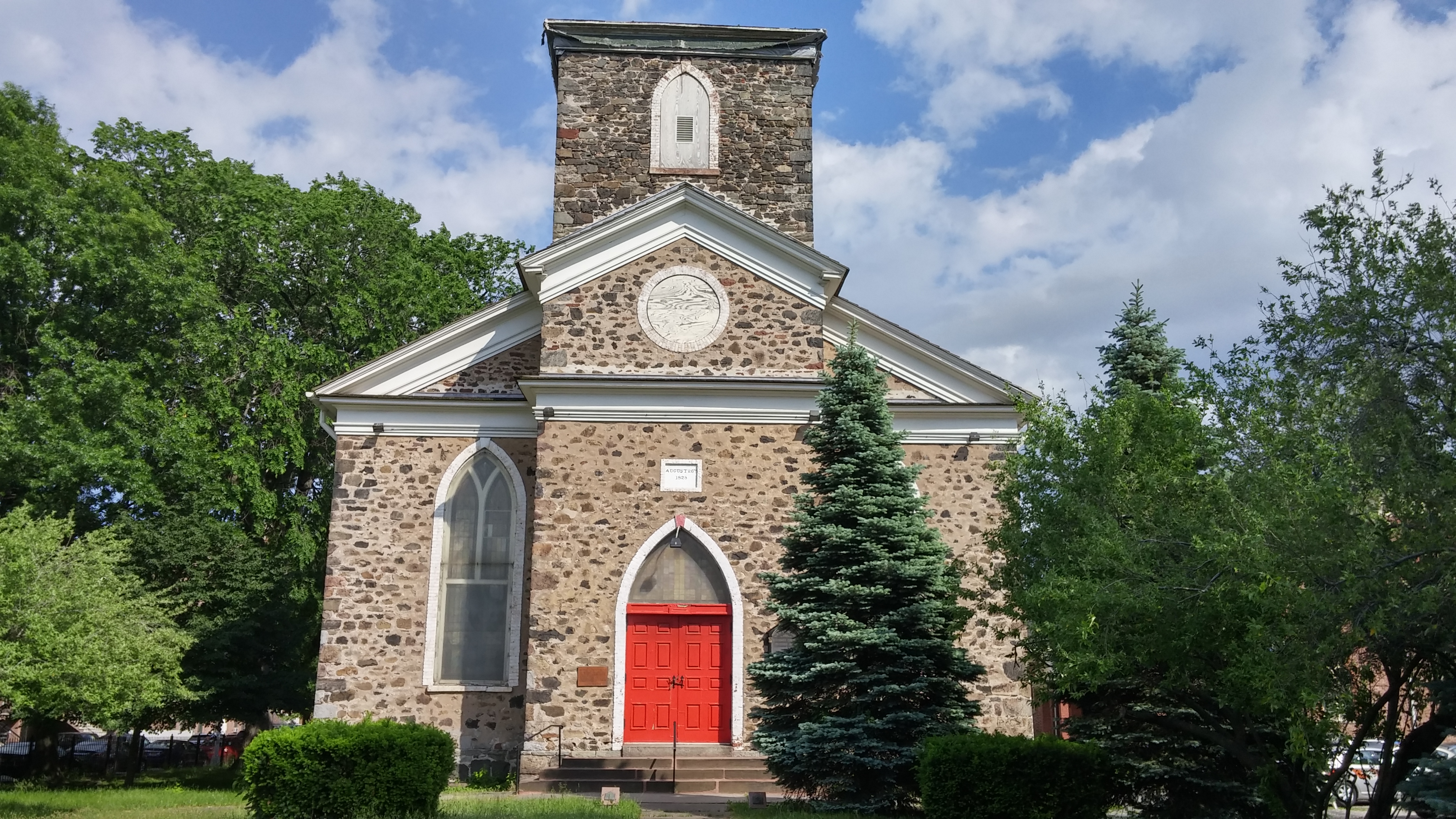 The New York Times has discovered New Utrecht Reformed Church, the sanctuary of which opened December 16 after being closed for 15 years. Work needs to be done on the organ alcove, however. Click here for the link to the Times article, published on January 11, 2019.

Donations to the church's Restoration Fund are very welcome. Please send them to New Utrecht Reformed Church, P.O. Box 97, Brooklyn, NY 11214, and put Restoration Fund in the memo field of your check. We assure you that all donations will be used only for the ongoing restoration.

New Utrecht Calendar of Events