Search this site with Google.
Home
About Us
Bulletin


Children's Church
Consistory
Events at New Utrecht
Get to New Utrecht
History
Links
News


Search
Site Map
What's New
E-mail us
Our Partners:
Boy Scout Troop 20
Friends of Historic New Utrecht
Mailing address:
New Utrecht Reformed Church
PO Box 97
Brooklyn, NY 11214-0097
(718) 236-0678


Location:
18th Avenue between 83rd and 84th Streets
Brooklyn, NY 11214

Tuesday's lecture canceled
We have just received word that due to circumstances beyond our speaker's control, George Munkenbeck is unable to present his lecture on Tuesday, May 19, 2015. We are working to reschedule and will let you know as soon as we have the new date. We apologize for the inconvenience.

May 30 & 31: Liberty Weekend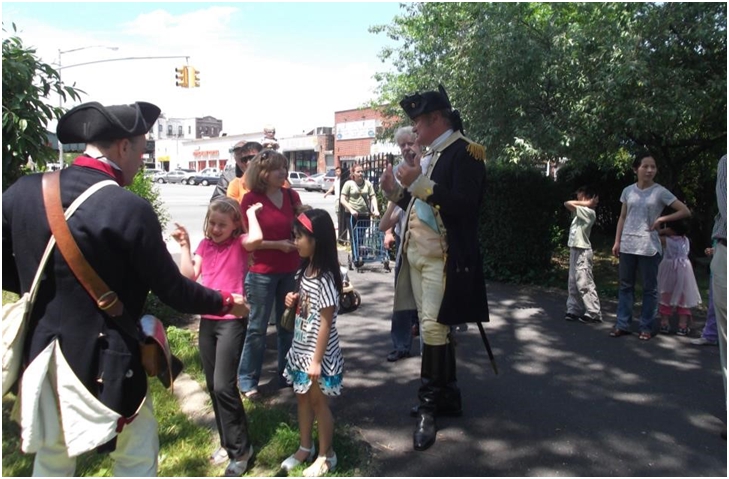 Liberty Weekend, sponsored by Friends of Historic New Utrecht, returns Saturday, May 30, and Sunday, May 31, to the grounds of the New Utrecht Reformed Church in Bensonhurst with historical displays and presentations, Revolutionary War re-enactors, and tours of the Old New Utrecht Cemetery among events celebrating the 232nd anniversary of the famous New Utrecht Liberty Pole.

All events are free. The church is at 18th Ave. and 84th St. with bus and subway lines nearby.

More on Liberty Weekend at Friends of Historic New Utrecht.


Donations to New Utrecht Reformed Church
Donations in the memory of Bruce Hodgman may be mailed to:
New Utrecht Reformed Church
P.O. Box 97
Brooklyn, NY 11214-0097

New Utrecht Calendar of Events

Divine Worship, every Sunday, 11 a.m.

Communion, Sunday, June 7, 11 a.m.

FHNU Board Meeting, Tuesday, June 2, 7:30 p.m.

Liberty Weekend, Saturday, May 30 and Sunday, May 31

New Utrecht Children's Church, every Sunday at 11 a.m.

All events, unless otherwise noted, are at the Parish House.

Info: (718) 236-0678 or e-mail us