3 Feb. 2008 Bulletin
Mardi Gras Communion Sunday
Feast of the Transfiguration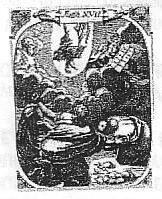 OUR APPROACH TO GOD
Prelude
Introit
Welcome and Call to Worship: Ps 50:1, Isaiah 2:21; Ps 96
The mighty one, God the Lord,
SPEAKS AND SUMMONS THE EARTH
In the final days the temple will tower about the highest hills and mountains,
ALL NATIONS WILL STREAM TOWARD IT.
Tell the nations, "The Lord rules!"
LET HEAVEN AND EARTH BE GLAD!
Let sea and sea creatures roar,
LET THE FIELD AND ITS BEASTS EXULT!
*Hymn 76 "O For a Thousand Tongues"
Let us be before our God in silence.
Unison Prayer: Psalm 85
LORD, YOU LOVED YOUR LAND, BROUGHT JACOB BACK, FORGOT OUR GUILT, FORGAVE OUR SINS, SWALLOWED YOUR ANGER. TURN, REVIVE US, NOURISH OUR JOY, SHOW US YOUR MERCY, SAVE US, LORD! THEN LOVE AND FIDELITY WILL EMBRACE, PEACE AND JUSTICE KISS.
Kyrie (sung)
LORD, HAVE MERCY ON US.
CHRIST, HAVE MERCY ON US.
LORD, HAVE MERCY ON US.
A Word of Assurance
The Summary of the Law
(Mark 12:29-31)
This is the first commandment:
HEAR O ISRAEL,
THE LORD OUR GOD,
THE LORD IS ONE.
THEREFORE YOU SHALL LOVE THE LORD YOUR GOD
WITH ALL YOUR HEART,
WITH ALL YOUR SOUL,
WITH ALL YOUR MIND,
AND WITH ALL YOUR STRENGTH.
This is the second commandment:
YOU SHALL LOVE YOUR NEIGHBOR AS YOURSELF.
There is no greater commandment than these.
Anthem
THE WORD OF GOD
*Responsive Reading:
Psalm 2:1-11
*Gloria Patri (Hymn No. 623)
GLORY BE TO THE FATHER
AND TO THE SON
AND TO THE HOLY GHOST.
AS IT WAS IN THE BEGINNING,
IS NOW AND EVER SHALL BE,
WORLD WITHOUT END,
AMEN, AMEN!
The Greeting of Peace
Announcements
Hymn "Alleluia"
Scripture Lessons:
Jewish Scriptures:
Exodus 24:12-18
Epistle:
2 Peter 1:16-21
The Celtic Alleluia!
Gospel:
Matthew 17:1-9
Communion Meditation
Consistory Blessing
OUR RESPONSE TO GOD
*The Offering
*Doxology (625) and Prayer
PRAISE GOD FROM WHOM ALL BLESSINGS FLOW;
PRAISE GOD ALL CREATURES HERE BELOW;
PRAISE GOD ABOVE YE HEAVENLY HOSTS;
PRAISE FATHER (CREATOR), SON (CHRIST) AND HOLY GHOST. AMEN.
The Invitation to the Table
Hymn "One Bread, One Body"
Communion Prayer
The Breaking of the Bread
The Great Thanksgiving and the Lord's Prayer
*Hymn "Let Us Talents & Tongues Employ"
*Benediction
Postlude
*Please stand if you are able.
Please join us as we begin Lent with the service of ashes, Wednesday, February 6 at 8 PM.
Many, many thanks to everyone who gave of their time and talents yesterday for our Mardi Gras Feast!