31 Dec. 2006 Bulletin
The Feast of the Epiphany
The poinsettias and gracing our altar in celebration of our Lord and Savior Jesus Christ, 2006th Birthday and in memory of family and loved ones of our historic and beloved church! Your donations are given to the Christmas Restoration Fund in lieu of fresh poinsettias this year.

OUR APPROACH TO GOD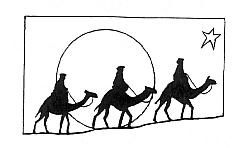 Prelude
Introit "Adoration" T. Fettke
Welcome and Call to Worship: Psalm 96
Give to the Lord, you family of nations.
GIVE TO THE LORD GLORY & PRAISE!
Give to the Lord the glory due his name!
BRING GIFTS, & ENTER HIS COURTS; WORSHIP THE LORD IN HOLY ATTIRE! TREMBLE BEFORE HIM, ALL THE EARTH!
*Hymn 166
"We Three Kings"
John H. Hopkins, Jr.
Let us be before our God in silence.
Unison Prayer: 1 Chronicles 29:10-13
BLEST ARE YOU FOREVER, LORD, GOD OF OUR FATHER, ISRAEL. POWER, SPLENDOR, GREATNESS, GLORY & HONOR ARE YOURS. THE WHOLE UNIVERSE IS YOURS. YOU ARE PEERLESS IN MAJESTY, FROM YOU FLOW WEALTH & GLORY. YOU COMMAND ALL: YOUR HAND IS STRENGTH, YOUR HAND MAKES STRONG. AND SO WE THANK YOU, GOD, WE PRAISE YOUR SPLENDID NAME!
Kyrie (sung)
LORD, HAVE MERCY ON US.
CHRIST, HAVE MERCY ON US.
LORD, HAVE MERCY ON US.
A Word of Assurance and the Summary of God's Law
(Mark 12:29b-31)
This is the first commandment:
HEAR O ISRAEL,
THE LORD OUR GOD,
THE LORD IS ONE!
THEREFORE YOU SHALL LOVE THE LORD YOUR GOD
WITH ALL YOUR HEART,
WITH ALL YOUR SOUL,
WITH ALL YOUR MIND,
AND WITH ALL YOUR STRENGTH.
This is the second commandment:
YOU SHALL LOVE YOUR NEIGHBOR AS YOURSELF.
There is no greater commandment than these.
Anthem "Where Is He That Is Born a King?" J.W. Peterson
THE WORD OF GOD
*Responsive Reading:
Psalm 72
*Gloria Patri (Hymn No. 623)
GLORY BE TO THE FATHER
AND TO THE SON
AND TO THE HOLY GHOST.
AS IT WAS IN THE BEGINNING,
IS NOW AND EVER SHALL BE,
WORLD WITHOUT END,
AMEN, AMEN!
The Greeting of Peace
Announcements
*Hymn 163
"As With Gladness Men of Old"
William C. Dix
Scripture Lessons:
Jewish Scriptures:
Isaiah 60:1-6
Epistle:
Ephesians 3:1-12
The Celtic Alleluia
Gospel:
Matthew 2:1-12
Sermon
OUR RESPONSE TO GOD
*Hymn 137
"What Child Is This?"
William C. Dix
*The Offering, Doxology (625) and Prayer
PRAISE GOD FROM WHOM ALL BLESSINGS FLOW;
PRAISE GOD ALL CREATURES HERE BELOW;
PRAISE GOD ABOVE YE HEAVENLY HOSTS;
PRAISE FATHER (CREATOR), SON (CHRIST) AND HOLY GHOST. AMEN.
Giving Thanks & Praise & the
Lord's Prayer
*Hymn 138
"Go Tell It On the Mountain"
John W. Work, Jr.
*Benediction
*Choral Response
Postlude
*Indicates please stand if you are able.
A note from the pastor: I want to express my personal thanks to each and every one of you for gracious (useful) gifts and Christmas greetings given to me last week. I pray you experience serenity in your hearts as the new year dawns and that you actively work for peace to become a reality in this world. Our God awaits our work for peace and blesses us for it.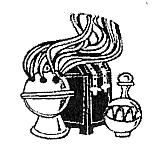 Happy New Year to You and to your loved ones
from the elders, deacons & ministers of New Utrecht!
Peace, Health, Joy Fulfillment in the New Year to All!