Liberty Weekend: June 3 - 4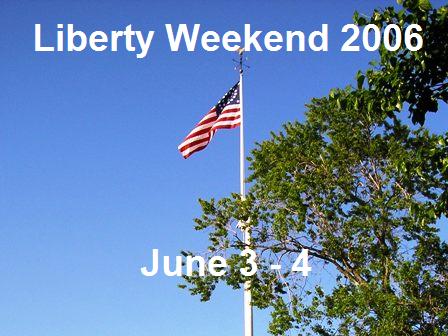 (Photo by Vincent La Marca)
Members of the Friends of Historic New Utrecht will celebrate Liberty Weekend Saturday, June 3 and Sunday, June 4, 2006. It will be held on the grounds of New Utrecht Reformed Church, 84th Street and 18th Avenue (a New York City Landmark listed on the National Register of Historic Places).
During the celebration, there will be tours of the historic site. The Old New Utrecht Cemetery tour will take place on Saturday at 11:30 AM. There will be a Civil War Encampment by the 14th Brooklyn Regiment, Children Activities and on Saturday evening at 7:15 PM there will be a free concert by the ISO Band conducted by Brian Worsdale.
On Sunday at 11 AM there will be an all faith service to honor America's Veterans and Troops (Past and Present) and at 1:15 PM there will be a parade to the New Utrecht Cemetery to salute War Veterans at the General Nathaniel Woodhull Memorial.
Join the Friends for a historical weekend of education and entertainment. For further information please call (718) 256-7173 or fax (718) 256-7162 or e-mail mail@historicnewutrecht.org.