The Original 28 Oct. 2007 Bulletin
Reformation Sunday * 330th Anniversary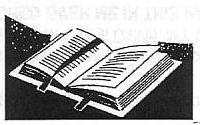 The flowers are given to the glory of God and in memory of Hank Erickson's 57th Birthday by his wife Francine.
OUR APPROACH TO GOD
Prelude
Introit "Let's Just Praise the Lord" W. Gaither
Welcome and Call to Worship: Psalm 19, adapted
The law of the Lord is perfect, revising the soul.
THE PRECEPTS OF THE LORD ARE RIGHT, REJOICING OUR HEARTS.
The fear of the Lord is pure, enduring forever.
IN KEEPING GOD'S WORD THERE IS GREAT REWARD.
Let us therefore bow down and worship or Maker,
GOD, OUR ROCK AND OUR REDEEMER!
*Hymn 277 "The Church's One Foundation"
Let us be before our God in silence.
Unison Prayer: - John Calvin MY GOD, FATHER AND PRESERVER, WHO IN YOUR GOODNESS HAS WATCHED OVER ME IN THIS PAST NIGHT AND BROUGHT ME TO THIS GREAT DAY, GRANT THAT I MAY SPEND THE DAY WHOLLY IN YOUR SERVICE. LET ME NOT THINK OR SAY OR DO A SINGLE THING THAT IS NOT OBEDIENCE TO YOUR WILL; BUT RATHER, LET ALL MY ACTIONS BE DIRECTED TO YOUR GLORY AND THE SALVATION OF MY BRETHREN. LET ME ATTEMPT NOTHING THAT IS NOT PLEASING TO YOU; BUT RATHER LET ME SEEK HAPPINESS ONLY IN YOUR GRACE AND GOODNESS.
Kyrie (sung)
LORD HAVE MERCY UPON US.
CHRIST HAVE MERCY UPON US.
LORD HAVE MERCY UPON US.
A Word of Assurance and the Summary of the Law (Mk 12:29-31)
This is the first commandment:
HEAR O ISRAEL,
THE LORD OUR GOD,
THE LORD IS ONE!
THEREFORE YOU SHALL LOVE THE LORD YOUR GOD
WITH ALL YOUR HEART,
WITH ALL YOUR SOUL,
WITH ALL YOUR MIND,
AND WITH ALL YOUR STRENGTH.
This is the second commandment.
YOU SHALL LOVE YOUR NEIGHBOR AS YOURSELF.
There is no greater commandment than these.
Anthem "A Mighty Fortress Is Our God" Martin Luther
THE WORD OF GOD
*Responsive Reading: Psalm 34:1-10
*Gloria Patri (Hymn No. 623)
GLORY BE TO THE FATHER
AND TO THE SON
AND TO THE HOLY GHOST.
AS IT WAS IN THE BEGINNING,
IS NOW AND EVER SHALL BE,
WORLD WITHOUT END, AMEN, AMEN!
The Greeting of Peace
Announcements
Hymn 381 "Open My Eyes, That I May See"
Jewish Scriptures (apocryphal) Sirach 35:12-14,16-18
Epistle: 2 Timothy 4: 6-8, 16-18
*The Celtic Alleluia
Gospel: Luke 18: 9-14
Sermon
OUR RESPONSE TO GOD
The Heidelberg Catechism: What is thy only comfort in life and death? That I with body and soul, both in life and death am not my own but belong unto my faithful Savior Jesus Christ, who, with his precious blood, has fully satisfied for all my sins and delivered me from all the power of the devil and so preserve me that without the will of my heavenly Father, not a hair can fall from my head; yea, that all things must be subservient to my salvation, and therefore, by his Holy Spirit, He also assures me of eternal life, and makes me sincerely willing and ready, henceforth, to live unto him.
Hymn "Make Me a Servant"
The Offering *Doxology (625) and Prayer
PRAISE GOD FROM ALL WHOM ALL BLESSINGS FLOW;
PRAISE GOD ALL CREATURES HERE BELOW;
PRAISE GOD ABOVE YE HEAVENLY HOSTS;
PRAISE FATHER (CREATOR), SON (CHRIST) AND HOLY GHOST.
A Time of Giving Thanks & Praise
The Prayer of the People & the Lord's Prayer
*Hymn 52 "O God Our Help in Ages Past"
*Benediction
Postlude
*Please stand if you are able.
On All Saints Sunday we will begin a month of preparation for One Great Hour of Sharing! We ask that you bring canned or boxed food to feed the hungry. We invite you to set aside Mission money for the mission of the Reformed Church in America during this time. We will have a special collection on Sunday November 18th!