9 Sept. 2007 Bulletin
23rd Sunday in Ordinary Time
OUR APPROACH TO GOD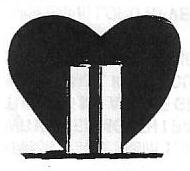 Prelude
Introit "Thou Wilt Keep Him in Perfect Peace"

Welcome! Call to Worship: Psalm 122:1; 125:2
I was glad when I heard them say:
LET US GO TO THE HOUSE OF THE LORD!
As the mountains surround Jerusalem,
SO THE LORD SURROUNDS HIS PEOPLE!
FROM THIS TIME ON AND FOREVER MORE!

Hymn, "Jesu, Jesu"

Let us be before our God in silence.
"O God, make us children of quietness and heirs of peace." —Clement of Alexandria

Unison Prayer: Psalm 119:132,133
WITH OPEN MOUTH I PANT BECAUSE I LONG FOR YOUR COMMANDMENTS.
TURN TO ME AND BE GRACIOUS TO ME; AS IS YOUR CUSTOM TOWARD THOSE WHO LOVE YOUR NAME. KEEP YOUR STEPS STEADY ACCORDING TO YOUR PROMISE, AND NEVER LET INIQUITY HAVE DOMINION OVER ME!

Kyrie (sung)
LORD HAVE MERCY UPON US.
CHRIST HAVE MERCY UPON US.
LORD HAVE MERCY UPON US.

A Word of Assurance and The Summary of the Law (Mk 12:29-31)
This is the first commandment:
HEAR O ISRAEL,
THE LORD OUR GOD,
THE LORD IS ONE!
THEREFORE YOU SHALL LOVE THE LORD YOUR GOD
WITH ALL YOUR HEART,
WITH ALL YOUR SOUL,
WITH ALL YOUR MIND,
AND WITH ALL YOUR STRENGTH.
This is the second commandment.
YOU SHALL LOVE YOUR NEIGHBOR AS YOURSELF.
There is no greater commandment than these.





Anthem "In Remembrance" B. Red

THE WORD OF GOD
*Responsive Reading: Psalm 90:1-17
*Gloria Patri (Hymn No. 623)
GLORY BE TO THE FATHER
AND TO THE SON
AND TO THE HOLY GHOST.
AS IT WAS IN THE BEGINNING,
IS NOW AND EVER SHALL BE,
WORLD WITHOUT END, AMEN, AMEN!


The Greeting of Peace
Announcements & Children's Moment
Jewish Scriptures: Wisdom 9:13-18 (deuterocanon)
Epistle: Philemon 9-10,12-17
The Celtic Allelulia!
Gospel: Luke 14:25-33
Communion Meditation

OUR RESPONSE TO GOD
*The Apostles Creed
The Offering
*Doxology (625) and Prayer
PRAISE GOD FROM ALL WHOM ALL BLESSINGS FLOW; PRAISE GOD ALL CREATURES HERE BELOW; PRAISE GOD ABOVE YE HEAVENLY HOSTS; PRAISE FATHER (CREATOR), SON (CHRIST) AND HOLY GHOST.

The Invitation to the Table
* Hymn BB 354 "One Bread, One Body"
The Communion Prayer
The Breaking of the Bread
The Great Thanksgiving & the Lord's Prayer

World Trade Center Meditation
*Hymn "The Church's One Foundation"
*Benediction
*Choral Response
Postlude

* Indicates please stand if you are able.

The flowers gracing the altar are given to the glory of God and in loving memory of our beloved parents, Josephine and Henry and in loving memory of all those lost on 9/11 by the Safay Family.

Welcome back to the Reverend Bob Peterson —we thank God for your continued health!

Join us for a meet and greet coffee hour as we share our summer stories!

Next week consistory will meet after worship.