Brooklyn church thrift sale to benefit $2 million landmark restoration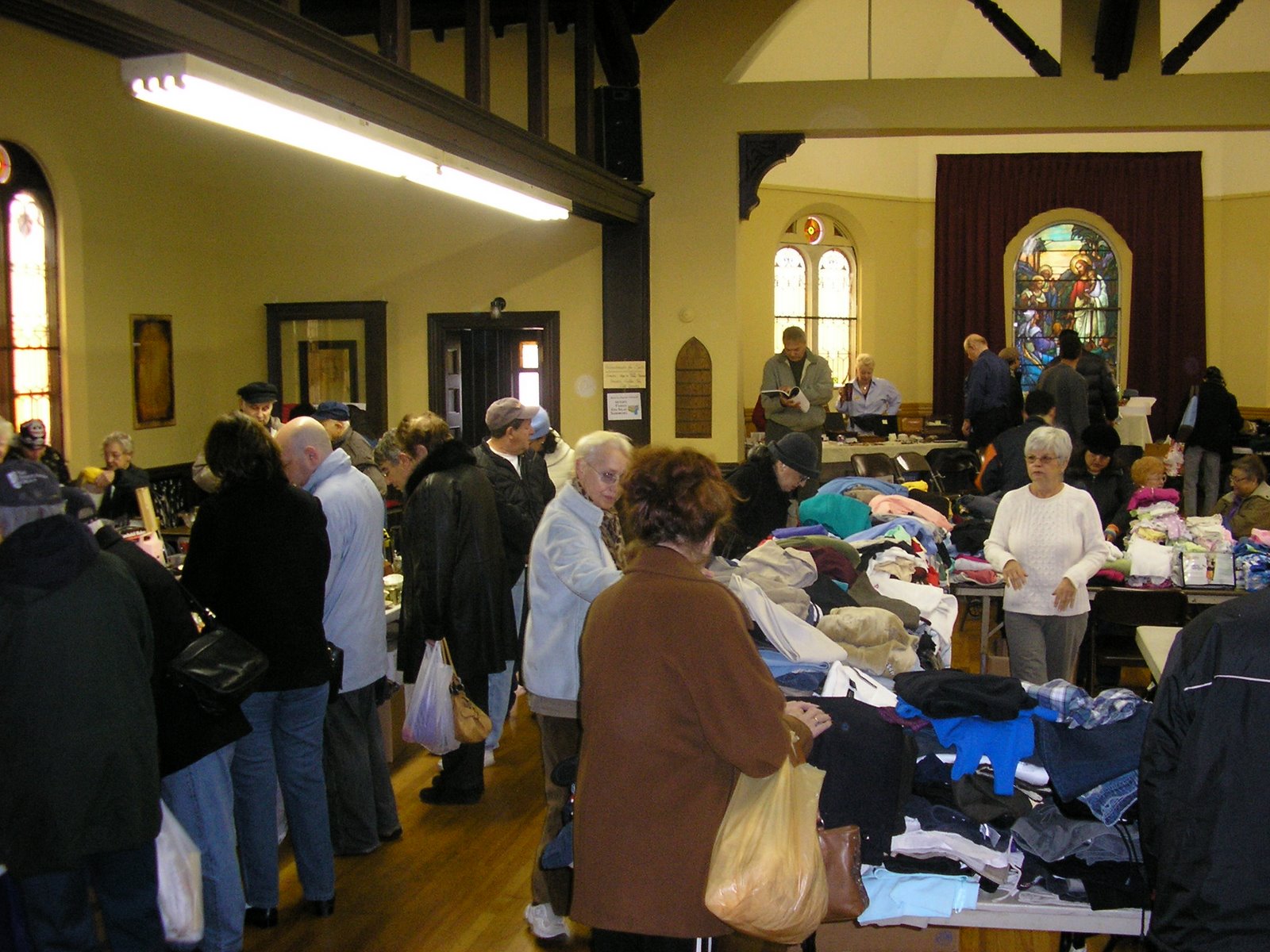 Thrift Sale at the New Utrecht Reformed Church Parish House on November 17, 2007. (Photo by Vincent La Marca)
BROOKLYN - The
New Utrecht Reformed Church
will have its usual new and slightly used clothing, electronic items, toys and brac-a-brac for its thrift sale on Saturday, Oct. 18, along with something special, according to church member Rose Giannini Lood of Bay Ridge. "This year," Mrs. Lood says, "we are getting contributions from estates - and some of what I am seeing is magnificent!"
Mrs. Lood, in her 90s, has been a member of the Bensonhurst church for more than 70 years. "I can remember when my mother would be putting things aside for the thrift sale to benefit our church," Mrs. Lood said. "Now," she has said, "the restoration needs every penny I can muster."
The sale is held in the church Parish House from 10 a.m. to 3 p.m. Parking is in the church lot,
off 18th Ave. between 83rd and 84th Streets.
The subway and buses are nearby.
Proceeds benefit the nearby church building, a landmark dating back to 1828 and undergoing a $2 million restoration. A famous, last-of-its-kind "Liberty Pole," with a freedom eagle on top, stands 106 feet high on the church front lawn.
The New Utrecht Reformed Church now is within the Reformed Church in America (RCA). The pastor is the Rev. Terry Troia. The original church building was opened in 1677 a few blocks from the current complex.
More church history is available at
historicnewutrecht.org,
the site of Friends of Historic New Utrecht, and at
newutrechtchurch.org,
or by sending an e-mail to mail(at)historicnewutrecht.org.
###

pr services donated by bhprEspeciallyForChurches October '08